Are you planning on renting an Airbnb for your next vacation? Are you thinking about taking a towel with you? Are you a new Airbnb host and you don't know what to put in place for your guest?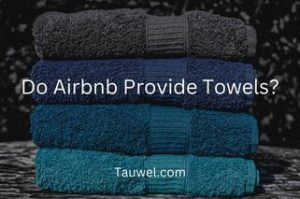 Well, every Airbnb host is required to supply what we call "the essentials" to its visitors, which include soap, clean linens, and towels.
For guests, carefully check if your host has a listing, the listing should contain the essentials like towels, but if you can't find it, it is necessary to confirm from your host if it'll be made available.
If it isn't available you'll have to go with your towels. For the host, outline the essentials you'll provide for your guest.
For guests to feel comfortable, some essentials should be provided during their stay. As a host, you must provide the necessary amenities for your guest to have a comfortable stay.
Essentials things Airbnb hosts provide
A serious Airbnb host should provide these 3 essentials to their guest
Bathroom essentials – (Waste pin, towels, toiletries, etc)
Kitchen essentials – (pots, knives, cutleries, etc)
Bedroom essentials – (Bed, sheets, pillow etc)
Having listed them out, let's go through them one after the other.
Bathroom Essentials
Remember that luxury hotels set the standard. Your bathrooms need to be impeccable, your bathroom floor needs to be sparkly and everything should be available for the comfort of your guest.
Waste Bin
To make it easy for your guest to dispose of used toiletries after using the toilet, place a trash bin in the bathroom. If the house rules specify that the guest will be responsible for disposing of their garbage while staying in your home, you can kindly remind them to take out the garbage.
Towels
Towels should be available for every guest. Keep extra towels in your property's linen closet if your property has access to a pool or fitness room, so that there will always be available towels for your guests to use for bathing and to take with them when they go swimming or exercising.
Bathroom Toiletries and Soap  
In the bathroom, toiletries such as shampoo, soap, and body wash are required. To prevent causing complications for your Airbnb visitors who may have chemical allergies, choose neutral smells or unscented soaps.
Having unscented and neutral soaps will ensure that your guest of all genders can use them. And buying toiletries in large quantities for your Airbnb, you'll have plenty of stock before they run out. Your cleaning service will also have less work to do with large-size toiletries because they need to be refilled less often.
Shower fixtures
Consider upgrading your bathroom. Instead of using the normal shower fixtures, install an adjustable water pressure showerhead. Adding this to your bathroom will give it a more comfortable feel without spending much.
However, even if you do not upgrade to these items, it's important to have sufficiently strong water pressure that's not clogged with limescale.
Foot towels or bath mats 
Put bath mats in all wet areas in the bathroom to prevent slipping. Installing bath mats on your floors will protect your floor from excess moisture and it'll help avoid slip accidents at the same time.
It is also very nice to have bath mats in the bathroom because they maintain and keep your floors clean while offering your visitors a satisfying surface to stand on while using the washroom.
Make sure to clean the bath mats properly every time a visitor leaves. This stops mold and bacteria from growing. It would be a great idea to provide foot towels in the bathroom to your visitors if you wish for them to have a nice satisfying experience.
Toothbrushes and toothpaste for single-use
Have you thought about getting toothpaste and toothbrush for your visitors? Preparing this package will make your visitors happy and comfortable. These small details will make a big difference to your guests, try it. Guests will be impressed by the fact that you prepared a  toothbrush and toothpaste for them even if they do not make use of them.
Bathrobes
Airbnb bathrobes are uncommon but are highly valuable additions that can enhance your visitor's Airbnb experience. It's not a need but they will instantly improve your visitors' satisfaction.
Do you want to add professional touches and get free publicity as a host? Then customizing your robes with your listing name can give your free media publicity. If guests pose in customized robes in your listing, you'll get free exposure on social media.
Hairdryer
Many travelers find that having a hairdryer in their bathroom is a nice bonus. Airbnb guests will appreciate having a hairdryer for fast and easy hair drying after taking a shower. Buy a hairdryer and make it convenient for them to dry their hair.
Trending Searches
Kitchen Essentials
Many Airbnb guests love having the freedom to prepare meals, it is a significant advantage for them that's why they pick Airbnb over staying in a hotel. Give your guests the feeling of being at home
A cutting board and good knives
Your knives shouldn't be dull, it should be sharp. Your Airbnb guests might want to cook a meal for themselves, but if the quality of your knives is poor, it'll end up frustrating them and you'll get to see it in your review.
You may also want to keep a cutting board at hand so that your guests won't cut vegs on your countertops or plates.
Wine or bottle opener
Your guest may need a bottle or wine opener to open wine, it can be exhausting when they can't find anything to open their bottle of wine.
Ensure you have these tools at hand in case they need help opening or cooking in your kitchen. Furthermore, you will want to ensure they are available so guests do not find other means or methods for opening cans and bottles, which could likely lead to damage to your property or cause injury.
Pots
Consider providing top-quality cookware like pots and pans for both the stovetop and cooker to ensure that your Airbnb kitchen is stocked properly. Make sure you have a small, an average, and a big pot. Also, provide nonstick pans too, your Airbnb guest will be happy to have one.
Silverwares, utensils, dishes, and cutleries
If you are hosting a large group of guests at one time, make sure you have plenty of forks, spoons, and spatulas so that they can easily mix ingredients and they'll be enough cutleries for everyone.
You also need to provide mugs, plates, and spoons for your Airbnb guest, it will be bad If your guest can find a plate to eat.
Salt, sugar, pepper, and oil 
These items are essential for takeaway meals. A morning cup of coffee or tea will be less enjoyable if there is no sugar available. So make sure to have these items in your kitchen. Other cooking essentials include microwave and coffee maker.
Bedroom Essentials
Having an enjoyable night's sleep is important. So, organize everything needed for your guest to have a wonderful night.
Comfortable bed
A nice comfy bed is a way of giving your guest an amazing sleep. Ensure your bed isn't too hard and it doesn't make squeaky sounds.
You need to provide at least two pillows for your Airbnb guests. The pillows should be comfy and they should smell nice.
Sheets
You can tell the difference when the sheets are high-quality, soft, and immaculately clean. Be sure to provide quality bed sheets and pillows.
Smoke Detector
It is important to place a smoke detector in the bedroom where your guests will sleep as well as a fire extinguisher. If you have a few smoke detectors spread throughout your home, make sure to place one in the guest bedroom.
Carbon monoxide detector
Make your home as safe as possible by adding a carbon monoxide detector. Pick a model that can be plugged directly into the wall to avoid having to change batteries. Other bedroom essentials, quilts, curtains, drawers, lamps, and nightstands.
FAQs
What is Airbnb?
Airbnb means "Air bed and air breakfast" it's an online platform where property owners give out their properties for rent.
Should Airbnb guests tidy up the place?
Yes, I'm sure you met the property tidy, it's wise to tidy up the dishes and lay the bed you slept on. You can also take out the trash.
Will Airbnb hosts provide towels and paper towels?
According to the Airbnb rules, hosts are supposed to provide towels for their guests. But if you can't find it on their listing you should ask about it.
Is it safe to host on Airbnb?
There's a perception that if you host an Airbnb, your property will get destroyed. You'll have rude guests and people can burn or ruin your place to the ground. But this rarely happens, if you're scared you can add some security details before renting your property.
Do Airbnb Provide Towels – Conclusion
Airbnb is supposed to be a home away from home, there are many things to consider when preparing for your guest.  As a host make sure all the necessary amenities needed to make your Airbnb guests comfortable are available.
Finally, be sure to inform all of your guests of these Airbnb essentials before they arrive. Occasionally, guests believe that the items left in the bathroom are leftovers and should not be used.